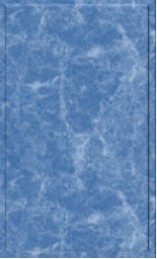 Happiness does not consist in pastimes and amusements but in virtuous activities.
Aristotle
So you want to know a little more about me, huh? OK – let's start with the personal information. Or, if you'd rather, you can skip straight to the professional information.
Personal
I grew up right here in Oklahoma City in a wonderful family with great parents, two brothers and a sister. I graduated from the University of Oklahoma with a degree in electrical engineering and went to work for AT&T. After working as an engineer for five years while simultaneously completing two masters degrees (business and engineering) I was a little burnt out and decided to try my hand at sales. I moved to Tulsa, Oklahoma started a new job (still with AT&T) and found a great group of friends. One of them soon became my best friend so I married her.
We soon (much too soon for my new bride) relocated to Plano, TX where each of our three boys were born. After about seven years on the wrong side of the Red River we moved to Minnesota! Great place to live and work but a little far from home for an Okie. About three years in the suburbs of Minneapolis and we relocated to OKC where we have been since 2000. We now have one son in elementary school, one in middle school and another in high school.
So what makes me tick? I love to learn, but even more than that, I love helping others learn. I have enjoyed my career in business precisely because I have been able to combine those passions. Some enjoy business because it is a competition. I get excited about it not simply because you get to keep score but because the rules are constantly changing – especially in the tech sectors. In order to win long term you have to continually be learning, understanding, changing a few rules yourself and bringing the whole team forward. Business today requires constant collaboration with colleagues, customers and suppliers to develop new models and methods of creating, delivering and allocating value. And if you do it right – you win. As I mentioned early on, I'm a Sooner and we take winning seriously.